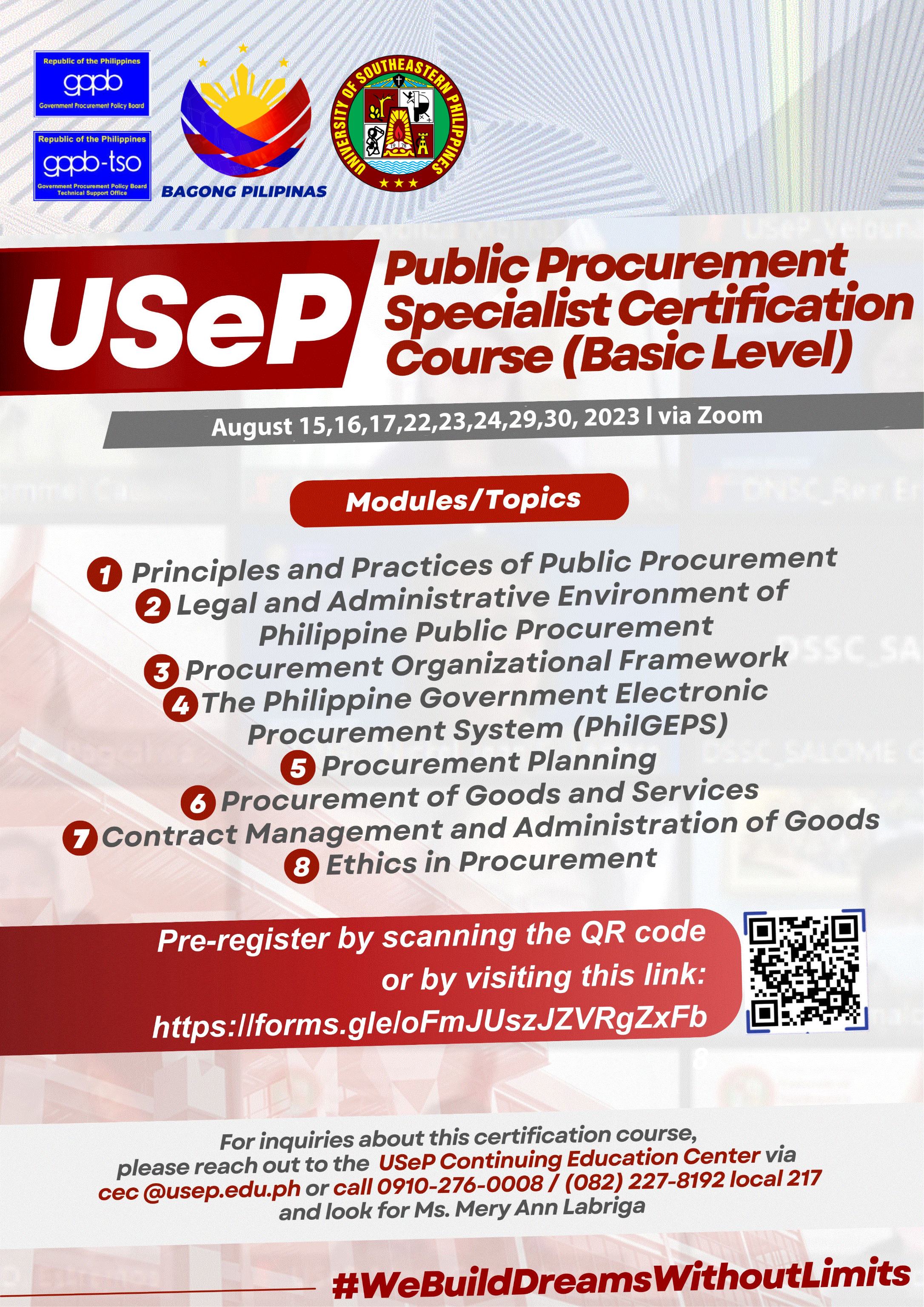 CALL FOR PARTICIPANTS!!!
The said program aims to capacitate participants on government/public procurement processes. With this, we warmly invite you to send as many participants from your institution/agency to enroll in this certification course.
The objective of this basic course is to finish the following eight modules/topics in a duration of eight sessions:
1. Principles and Practices of Public Procurement;
2. Legal and Administrative Environment of Philippine Public Procurement;
3. Procurement Organization Framework;
4. The Philippines Government Electronic Procurement System (PhilGEPS);
5. Procurement Planning;
6. Procurement of Goods and Services;
7. Contract Management and Administration for Goods; and,
8. Ethics in Procurement Pre-registration ends on August 11, 2023.
Kindly pre-register by scanning the QR code provided in the image below or by clicking this link: https://forms.gle/EwQtt3F2JXokQ36S8 Registration fee for the whole course is Php 7,000.00.
For queries about this certification course, you may reach us at cec@usep.edu.ph or 0910 276 0008, (082) 227-8192 local 217 and look for Ms. Mery Ann Labriga.