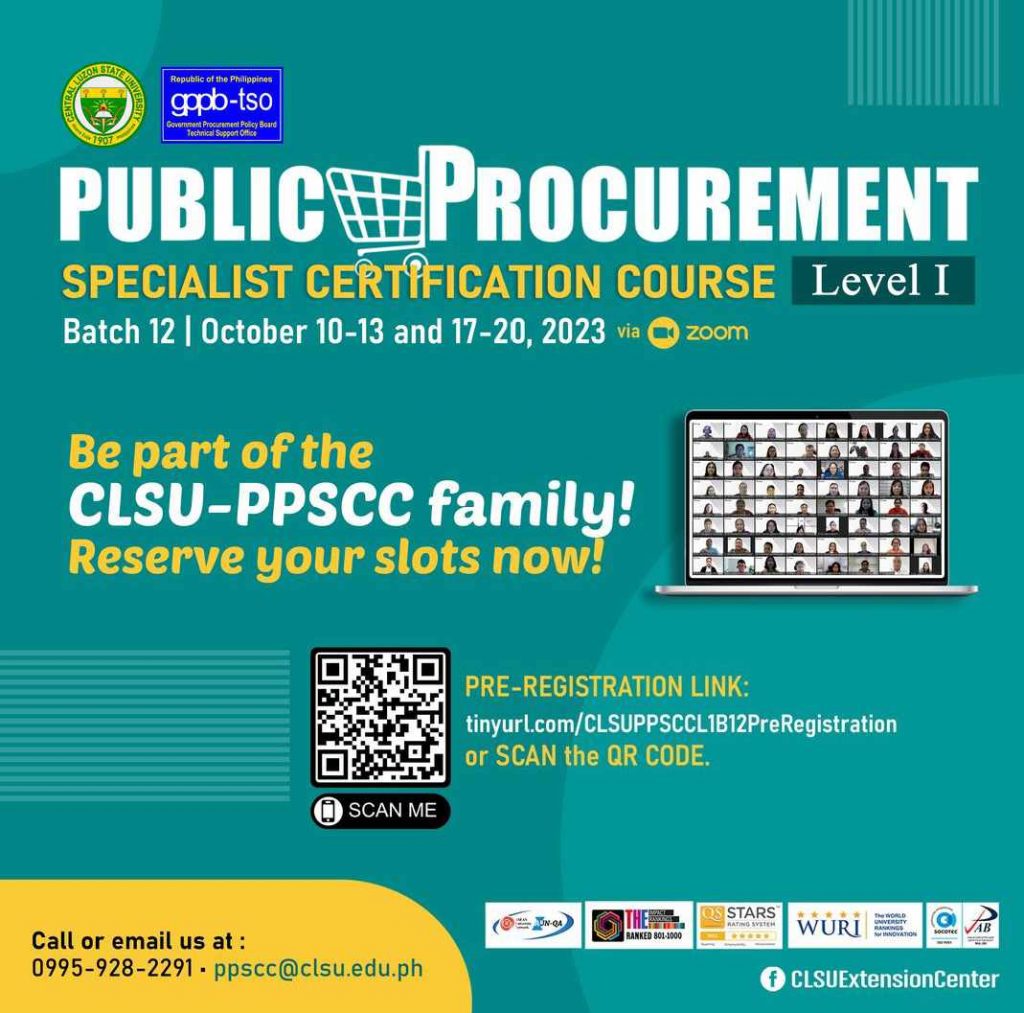 CALL FOR PARTICIPANTS!
Calling all procurement practitioners both from public and private institutions!
This is now your chance to become a certified public procurement specialist.
Join GPPB-TSO and CLSU's Public Procurement Specialist Certification Course (Basic Level) which will be held online via Zoom from October 10-13, and 17-20, 2023.
Learn the following topics from our pool of accredited trainers and procurement specialists from GPPB-TSO:
Principles and Practices of Public Procurement
Legal and Administrative Environment of Philippine Public Procurement
Procurement Organization Framework
The Philippine Government Electronic Procurement System (PhilGEPS)
Procurement Planning
Procurement of Goods and Services
Contract Management and Administration of Goods
Ethics of Procurement
See poster for more details.
Be part of our growing family and earn your certification from us!
DEADLINE OF REGISTRATION IS ON September 29, 2023
#PublicProcurementSpecialistCertificationCourse